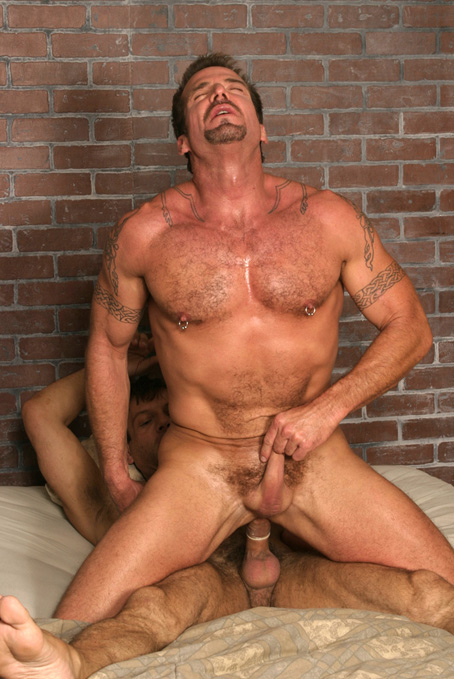 Two macho dudes turn out to be gay!
No-one suspected them of being gay! these two studs look like they are straight out of an action movie. . .buff, handsome and very masculine! What their co-workers and friends don't know about them is that they love to suck and fuck cock! Check this photo set out and see why they say you cant always judge a book by its cover!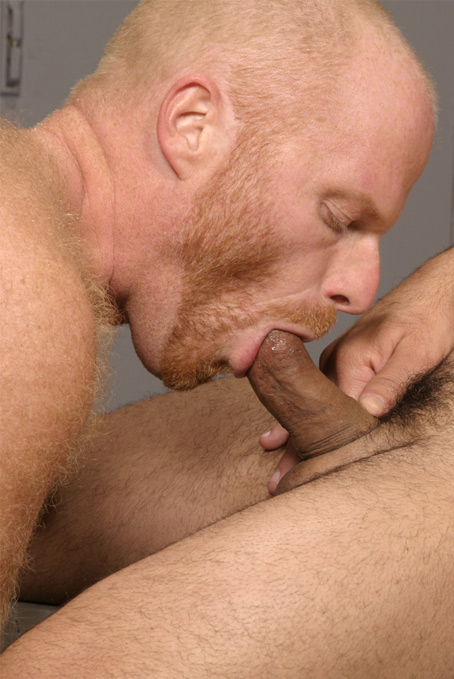 Double cock locker room seduction!
Well, the game was finally over! Their team may have lost, but these two hairy bears aren't going to let a football defeat ruin their mood! They know exactly how to chase away the blues. . .with a double dose of thick stiff cock of course! Check out this photo set to see their homemade recipe for post game depression!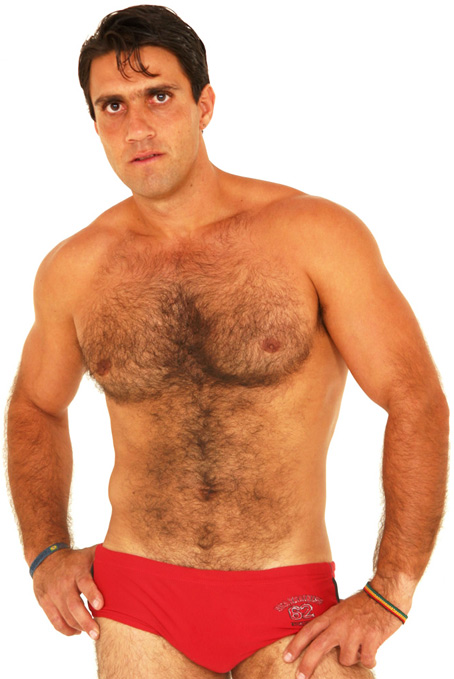 Two hairy lovers unite!
These two dudes are definitely in love! You can tell by how sensual they are with eachother. Now, they don't do much in this photo set, but the passion they put into their work and the awesome bodies and cocks that they start waving around is enough to make up for the lack of ass pounding. Check it out!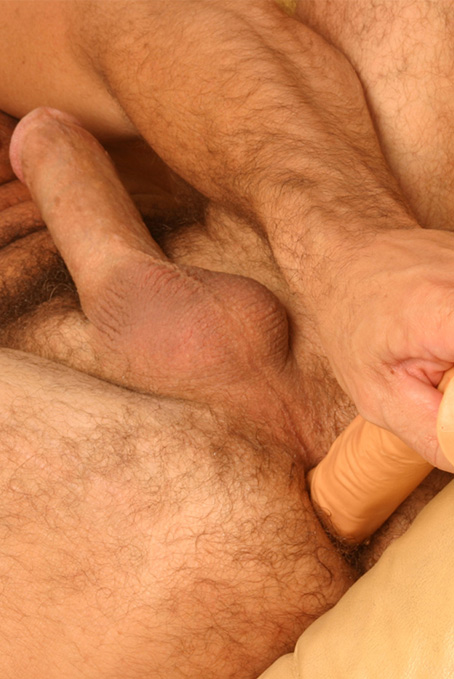 Scott Gable and his enormous dildo!
Scott Gable just loves the feeling of something firm and hard up his ass and when he cant find a cock, he'll settle for just about anything else! Lucky for him, he managed to find a dildo for this photo shoot, because he's the type of guy that would break the leg off of a table and fuck himself with it to get his ricks off!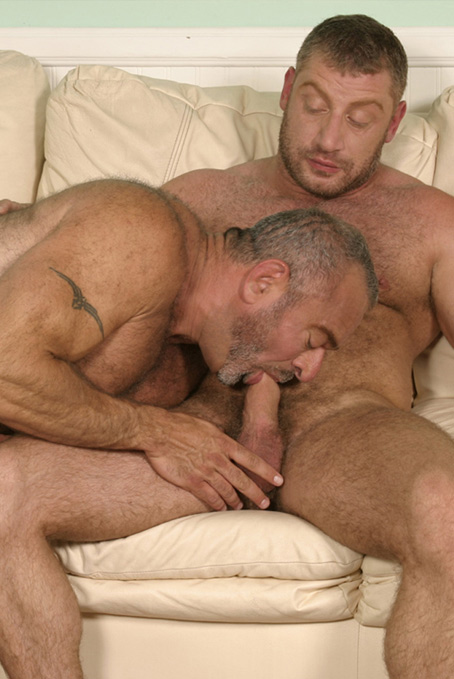 Two horny dudes unwind after work!
After a hard day's work at the factory, these two dudes love nothing more than to go back home, drink an ice cold beer and suck a big hot cock! Watch Muscle Mike and Christian Volt unwind in this photo set with a little bit of steaming man on man fuck love!